Generate Bills with the Touch of a Button.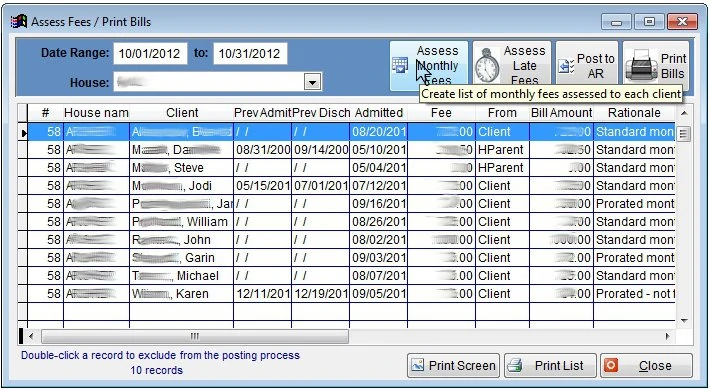 Calculating client fees and generating bills can be an arduous process. Often it seems that there are more exeptions than rules. Do you dread invoicing, because you know you'll spend an eternity manually prorating and double-checking your work?

Why not let VFP do the heavy lifting for you?


Even when there are complex exceptions to the rules, our FoxPro programmers can often automate your billing processes completely. The key is defining all your business rules AND exceptions.
This particular form not only calculates fees on the fly ... It also documents the rationale as to WHY it calculated each specific amount. If clients raise questions about their fees, customer service reps can call up the client record and explain the rationale.
If office personnel need to exclude certain records (perhaps they need to get a question answered), but still want to post and print the rest of the bills, they need only double-click any record they want to exclude. Then when they press the Assess Monthly Fees button later, only those clients that haven't been billed yet will appear in the list.
---