This Screen Background Has A Job To Do!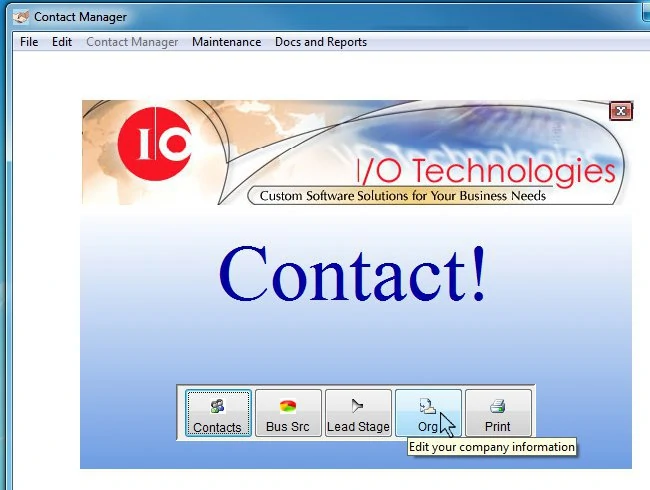 Rather than let your custom Foxpro application background simply display a blank screen or company logo, why not ask your VFP developers to put it to work for you?
In this particular FoxPro software application, the screen background form contains a number of quick launch buttons. This allows users launch frequently-used forms or print reports with a single mouse click, without requiring them to navigate the menu. The red X in the upper right is designed to let users close the software with a single click, rather than forcing them to choose File ... Exit from the menu.
Tool tips are readily available, and we use them wherever appropriate to make the software as user-friendly as possible. While this particular form was developed in VFP using FoxPro tables, similar forms could be developed using dot-net programming languages equally well.
Download a free copy of this free contact manager software.
---